Friends to Mankind (FtoM) is an international non-profit organisation. We work with individuals, corporations and humanitarian organisations for the betterment of humanity. We are headquartered in Canada and have our offices and representatives worldwide, in Malaysia, USA, UK, Switzerland, Spain, Sweden, Singapore, Germany and Australia. At FtoM, there are no champions, no heroes, nor leaders. But, there is an open invitation for everyone – it is the invitation to participate in the transformation of humanity.
Our story
When humanity does not rise to itself, it inevitably supports its destruction.
Dhyan Vimal
Friends to Mankind was envisioned by Dhyan Vimal (DV) in 2004. However, the catalyst for it was birthed in 2002, when DV took his family on a trip to India. During that visit, he witnessed the impoverished surroundings that is the fate of many in India and around the world. On one of the days during that visit, he toured the ruins of a king's palace, and as he was walking out from the ruins he saw a child crying in hunger. Like anyone else, DV gave the child money to buy some food, but he realised that giving the child money did not offer a permanent and resolute solution to the child's problem. It was a problem not only faced by that one child, but by millions around the world. On his flight back to Malaysia, he vowed to only have one meal a day similar to that starving child and meditate until he figured out a solution to this global dilemma. Just over two years later, the vision of Friends to Mankind was birthed as the solution.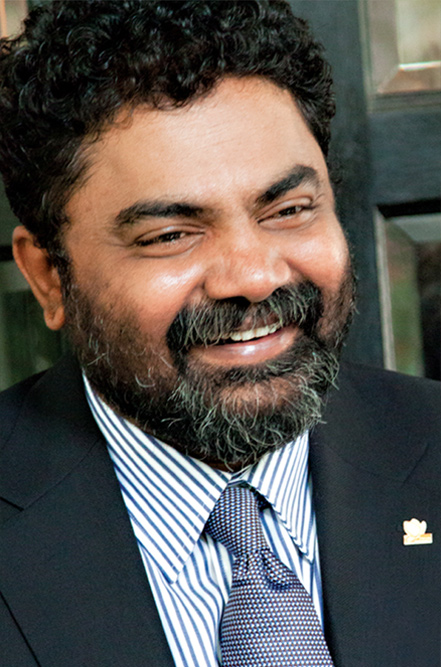 Our founder
Dhyan Vimal has dedicated the last 30 years of his life to working towards the betterment of humanity. He is a renowned international speaker who works with many organisations and individuals on humanitarian and peace projects worldwide. His vision, his work and the knowledge he shares are documented in websites, an online library and books, which are available internationally.
He is a multi-talented man who enjoys learning and mastering new skills, such as martial arts, archery, and painting. He recently added filmmaking to his list and it evolved into something bigger because he realised that movies opened doors for many to learn new skills. The result was the film, TEMUAN TAKDIR, one of the initiatives under Project Dignity.
He is also the Founder / Chairman of many corporations ranging from training, healthcare, publishing, design & production and multimedia. Although a well-established corporate personality, his drive has always been to spend his energy and commitment to serve humanity and peace.
Why does he do all that he does? Perhaps the answer lies in the way he defines himself: "My name is Dhyan Vimal and I participate in the transformation of humanity."
For those who have met him, this is a truth he lives by in his every action, every word and every breath.
Our team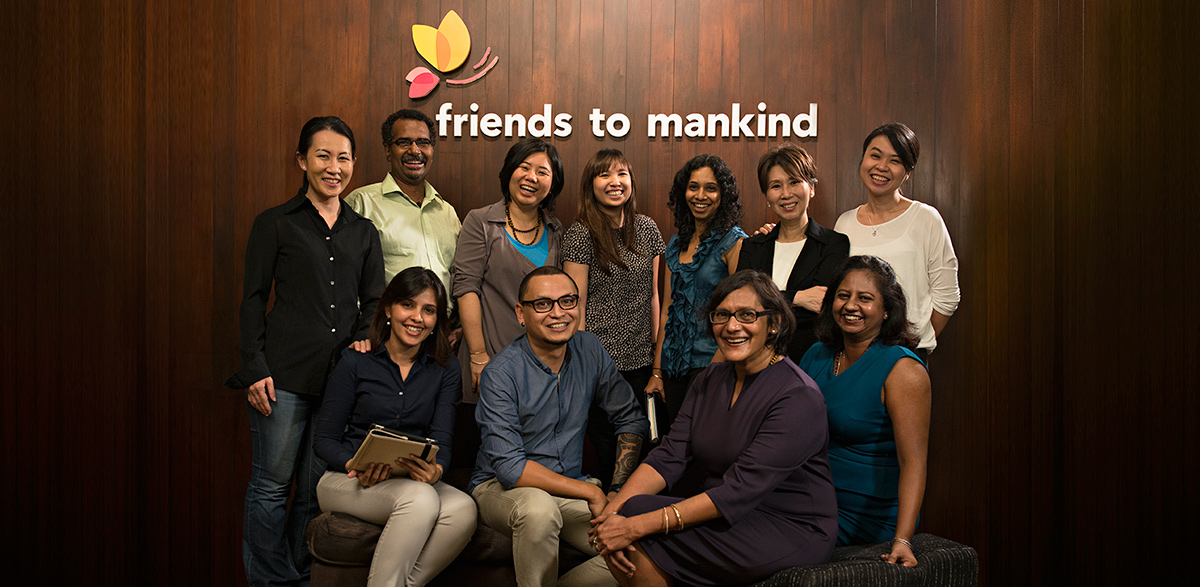 Sitting left to right: Kiran (Assistant secretary) Tim (Vice chairman) Bhavani (Vice chairman) Sharlini (Treasurer)
Standing left to right: Agnes (Committee member) Gopal (Secretary) Feung, Debbie, Uma, Ee Nie (Committee Members) Zoe (Assistant treasurer)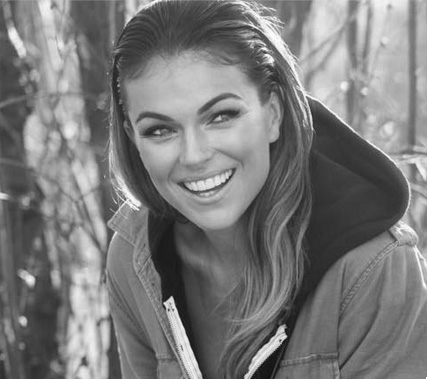 Serinda Swan
Founding Ambassador
A Canadian actress and model, Serinda starred in Graceland and Breakout Kings. She is dedicated to giving back to society by empowering people to participate in global responsibility, and to help victims of sex trafficking.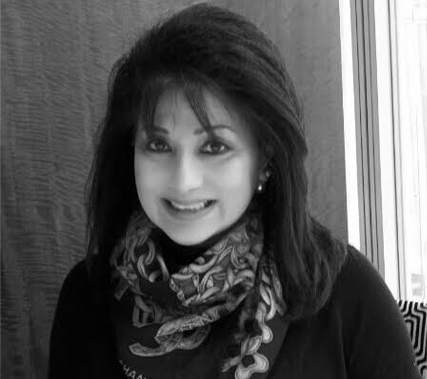 Yang Mulia Dato' Paduka Toh Puan Seri Diraja Noor Aini binti Datuk Abdullah
Goodwill Ambassador
A protocol and etiquette specialist, consultant and advisor, published and best-selling author, Dato' Paduka Noor Aini is truly a friend. Always ready to support and be there for another, Dato' Paduka works actively to empower women.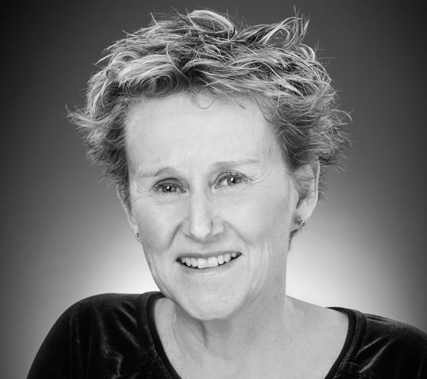 Janet Love Morrison
Goodwill Ambassador
Janet Love Morrison teaches high school on the Cote First Nation Reserve, Saskatchewan, Canada. She encourages youth to explore their possibilities and connects them with mentors to equip them with skills to live their hearts out.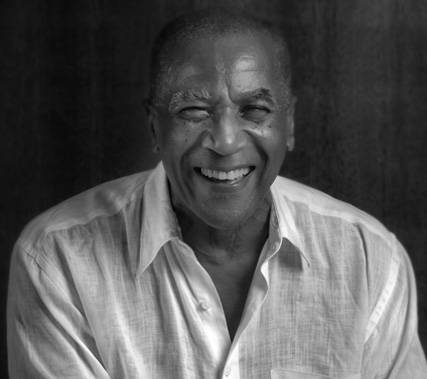 Rico Ricketts
Goodwill Ambassador
Health and Wellness
A retired dentist, Rico currently spends his time giving talks and consulting with individuals on personal health and wellness. He hopes he is able to show individuals that you can live vitally into your old age and continue to enjoy life without suffering from any form of degenerative diseases.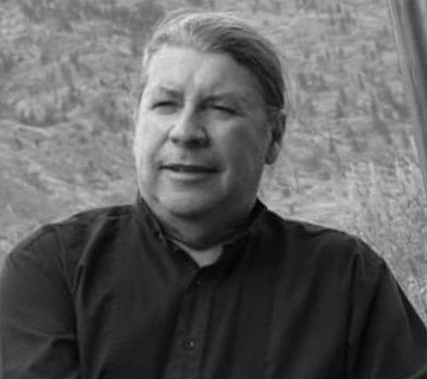 Chief Mechuskosis
Goodwill Ambassador
Chief Mechuskosis is Cree Métis from Alberta who works as an elder within the community. He runs cultural and spiritual teachings to share and keep the sanctity of the native traditions. He is the past Executive Director of the Aboriginal Front Door and has worked with the provincial and federal governments as an advisor on Aboriginal issues.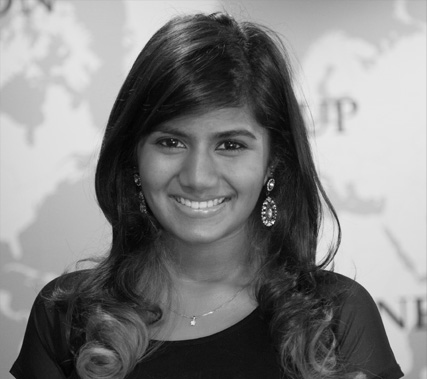 Apshy Vimal
Goodwill Ambassador
Youth
At the age of 15, Apshy Vimal and her sister, Aishy Vimal, began their journey into the philanthropic world. Beginning in 2011 with three flash mobs aimed at raising awareness for adolescent girls living in poverty, they then went on to organise a charity dance concert where they raised over RM100,000 for The Girl Effect and other local organisations. Since then, Apshy Vimal has graduated from Fordham University, New York City, with majors in International Humanitarian Affairs and Sociology. Whilst in university she held the position of president of the Feminist Alliance and also served at the United Nations Foundation in New York City. Since graduating, she has moved back to Malaysia and is working full time at Friends to Mankind as Project Lead, heading The Book Effect as well as holding her eight-year-long position as Youth Ambassador.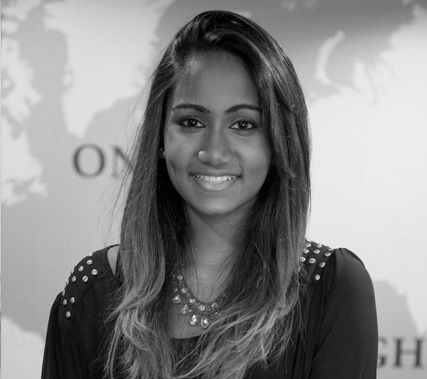 Aishy Vimal
Goodwill Ambassador
Youth
Organising social movement events since the age of 14, Aishy is a natural leader. She came across the Girl Effect initiative while doing a geography project and decided to take action. Together with her sister and friends, she successfully organised flashmobs and a dance concert which raised RM101,000 to help teenage girls, as well as other underprivileged segments of society.
Our framework
Friends to Mankind (FtoM) is working proactively on the future. We are inviting more and more people to say 'Yes' to being a friend to mankind and to come forward to truly act as one.
Core Principles:
In considering you, consider another too.
May your success be the success for humanity at large.
Doing what we can, where we are.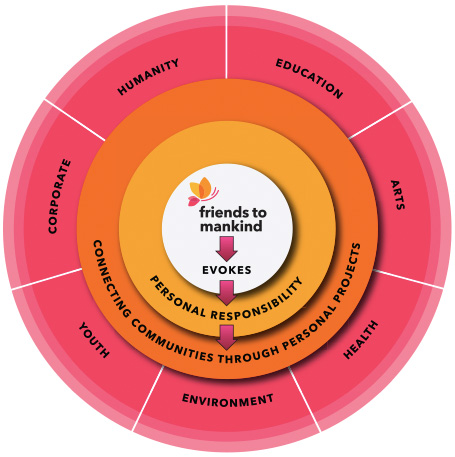 Our framework is based on the personal responsibility model.